Customer Lifetime Value
09 Jul 2018
In a purely practical sense many people often forget about the relationship between up front project fees and then ongoing support fees.
When I first set up a design agency 10+ years ago we were told to focus on 5 figure and up projects.
During one specific week we launched a £10k project with £50/mth support fee and several smaller £1k projects with the same value support.
I realised if we launched 1 x £10k project over 3 years it would generate £11,800 total revenue.
However, and this is the real kicker:
If we launched 10 x £1k projects they would generate £28,000 total revenue over 3 years for not a huge amount more work.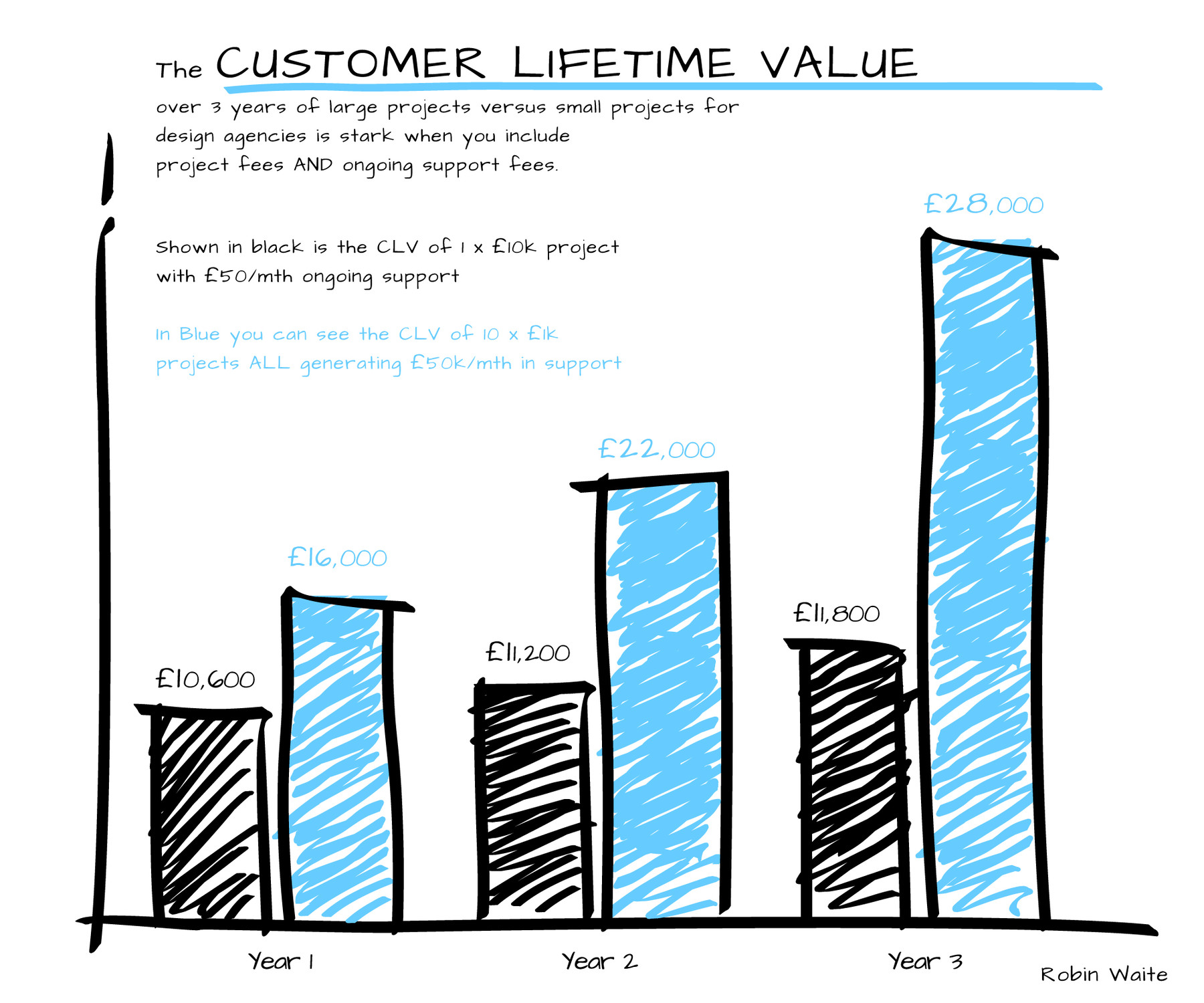 So, we focused on smaller projects...and for the larger projects charged fixed percentage of the site build fees as support fees, roughly 5%.
It totally changed our business.
JFDI people!
Warm regards
Robin Waite
The Fearless Business Coach
Website - http://robinwaite.com
Facebook - https://www.facebook.com/RobinMWaite/
Twitter - http://twitter.com/RobinMWaite
YouTube - https://www.youtube.com/c/RobinMWaite/videos
YouTube Channel
Check out my YouTube Channel - over 100+ videos on all things business, sales, marketing and plenty more.
Client Success - Case Study